Booking planes, trains and automobiles.
SkyScanner
Flight booking
Popular for a reason! Check trending flight prices to choose the best time to travel. Easy to use interface and does a lot of the hard work for you. Always a bonus!
Check SkyScanner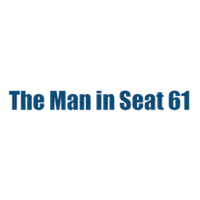 Seat 61
Travel planning (Rail)
A bonafide trainspotter, Mark Smith has created the world's most comprehensive travel resource on rail travel. With rail travel being one of the most pleasant modes of transport, get to know the man in seat 61!
READ MORE
Turo
Car Rental
Turo is pitched as the 'Airbnb of car rental'. Having used this service it isn't far from the truth. The rental locations are limited, but it is a growing network globally. The cost of insurance is probably the best feature (particularly in the USA). See our full list of Turo pros and cons.
Get 25% off Turo Rental
VroomVroomVroom
Car Rental
VroomVroomVroom is a great car rental aggregator service, although only available in Australia. Get the cheapest rates available from a wide range of dealers. Plus it is free to cancel, you just pay when you pick up the car.
READ MORE
All of our experiences and opinions are our own, and everything we recommend is everything we use and love. We have embedded affiliate links on this page which means that if you buy something using the link, we get a little bit of cash for the referral. This gives us a bit of pocket money but in no way influences what we use or recommend to you.